Letter From the Principal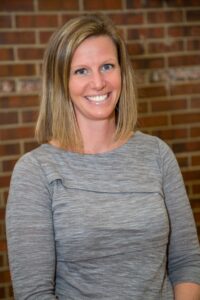 Greetings, Pascual LeDoux Family,
It is my pleasure to introduce myself to all of you as your new principal.  I'd like to share a little bit about myself and show you why I am here.  First and foremost, like all of you, I am a parent of school-aged children. I have a 10 year old and a 6 year old who keep me very busy, and I love watching them grow!  Like all parents I want to provide them with the tools and opportunities to be as successful as possible in school and in life.  I have always considered my students and school families to be my extended family. My goal is to provide them with the same tools and opportunities that I provide to my own kids.  I can't wait to work together with all of you at Pascual LeDoux to do that, as well.
My personal and professional mission in life is to engage, pursue and demonstrate my passion for learning every day.  I am motivated to work hard, enjoy and embrace life and always be authentic.   I will be focused at Pascual LeDoux on building strong relationships with the students, staff, parents, and community members.  Working together we can achieve great things!
From a young age, I felt destined to be in education. For the last fifteen years I have been living this dream in one capacity or another. I have been an ELA(S) classroom teacher, a DLL interventionist, a parent liaison, a behavior interventionist, and, more recently, an assistant principal.  I enjoyed each stage for the learning gained from each new challenge and experience. This has resulted in a personal leadership style that prioritizes students' individual achievement aimed at their highest potential.  I love working with our students every day to ensure we are meeting all of their academic, social, and emotional needs.
This coming year at Pascual LeDoux, we will be focusing as a team on implementing a new and exciting curriculum, Tools of the Mind.  Through the implementation of this new curriculum we will foster a nurturing safe environment for children, build strong relationships with parents and community partners, and provide exciting and challenging opportunities for all students. I have worked with teachers to implement Tools of the Mind at Cowell, and I absolutely love the joy for learning that it has created in our students and teachers!
I am excited to become a part of the community here at Pascual LeDoux!  It is my hope that we will work together this year to create wonderful opportunities for success for all students.  As a Principal, my door will always be open and I will welcome your input.   As I get to know all of you, I encourage you to stop by so we can get to know each other.  Also, I look forward to meeting individually with parents or community members if you have any concerns, suggestions, or ideas that you would like to share.  I look forward to working together to provide amazing opportunities for your children!
Sincerely,
Sara Snyder-Poole
Saludos, Familias de Pascual LeDoux,
Es un placer presentarme a todos ustedes como su nueva directora. Me gustaría compartir un poco sobre mí y mostrarles por qué estoy aquí. Ante todo, como todos ustedes, soy una madre de dos niños de edad escolar. ¡Tengo un niño que tiene 10 años y una niña que tiene 6 años que me mantienen muy ocupada, y me encanta verlos creciendo y aprendiendo! Como todos los padres, quiero darles las herramientas y las oportunidades para que tengan el mayor éxito posible en la escuela y en la vida. Siempre he considerado a mis estudiantes y familias escolares como mi familia extendida. Mi propósito es proporcionarles las mismas herramientas y oportunidades que les proporciono a mis propios hijos. No puedo esperar para trabajar junto con todos ustedes en Pascual LeDoux para hacer lo mismo.
Mi misión personal y profesional en la vida es participar, perseguir y demostrar mi pasión por el aprendizaje todos los días. Estoy motivada a trabajar dura, disfrutar la vida y siempre ser auténtica. En Pascual LeDoux me concentraré en establecer relaciones sólidas con los estudiantes, el personal, los padres y los miembros de la comunidad. Trabajando juntos podemos lograr grandes cosas!
Desde que era muy joven, me sentí destinada a estar trabajando en la educación. Durante los últimos quince años he estado viviendo este sueño de una forma u otra. He sido una maestra de ELA (S), un intervencionista de DLL, un enlace de padres, una intervencionista de comportamiento y, más recientemente, una subdirectora. Disfruté cada etapa por el aprendizaje que obtenía por cada nuevo reto y experiencia. Esto ha resultado en un estilo de liderazgo personal que prioriza los logros individuales de los estudiantes orientado a su máximo potencial. Me encanta trabajar con nuestros estudiantes todos los días para asegurarnos de que estamos cumpliendo y apoyando con todas sus necesidades académicas, sociales y emocionales.
El próximo año en Pascual LeDoux, nos enfocaremos como un equipo en la implementación de un nuevo y emocionante plan de estudios, Herramientas de la Mente (Tools of the Mind). A través de la implementación de este nuevo plan de estudios, fomentaremos un entorno seguro para los niños, estableceremos relaciones sólidas con los padres y socios de la comunidad y proporcionaremos oportunidades emocionantes y desafiantes para todos los estudiantes. ¡He trabajado con maestros para implementar Herramientas de la Mente (Tools of the Mind) en Cowell, y me encanta la alegría dentro aprender que ha creado en nuestros estudiantes y maestros!
¡Estoy emocionada por ser parte de la comunidad aquí en Pascual LeDoux! Espero que podemos trabajar juntos este año para crear maravillosas oportunidades de éxito para todos los estudiantes. Como directora, mi puerta siempre estará abierta y agradeceré sus comentarios. Mientras estoy conociendo a todos ustedes, por favor de pasar a visitar para que podemos conocernos mejor. Además, espero reunirme individualmente con los padres o miembros de la comunidad si tiene alguna inquietud, sugerencia o idea que desean compartir. ¡Espero trabajar juntos para brindar oportunidades increíbles para sus hijos!
Sincerely,
Sara Snyder-Poole